Former Hardin County Animal Services Director Faces Multi-Count Indictment
Thursday, November 16, 2023 | 09:30am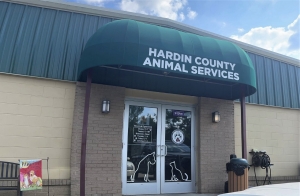 The Tennessee Comptroller's Office has completed an investigation that has resulted in the indictment of Christopher Sikes, the former Hardin County Animal Services Director.
Investigators determined that Sikes stole at least $12,117 in shelter collections while serving as director from January 2019 until his employment was terminated in January 2023.
Sikes used two different methods to carry out his misappropriation:
Sikes improperly voided receipts totaling $8,459 in the shelter's accounting software. Voided receipts could occur when a refund is issued; however, shelter services are nonrefundable, and numerous customers who had their receipts voided confirmed that no refunds were received. Investigators verified that these collections were neither re-receipted nor deposited.
Sikes also failed to deposit at least $3,658 in fees collected at the shelter. Investigators analyzed shelter revenue reports and found that collections totaled $24,618 for the period reviewed. However, the Trustee deposit records revealed that Sikes only deposited $20,960 in collections.
Christopher Sikes was the only shelter employee authorized to void receipts; and he was only person who could access collections from the safe, prepare shelter collections for deposit, and deliver deposits to the Trustee.
Based upon this investigation, in November 2023, the Hardin County Grand Jury indicted Christopher Justin Sikes for one count of theft of property over $10,000, one count of forgery over $10,000, one count of computer crimes over $2,500, one count of destruction of and tampering with governmental records, and one count of official misconduct.
"Hardin County officials should ensure that one person is not given exclusive control over key financial processes," said Comptroller Mumpower. "Separating financial duties reduces the risk that errors or misappropriations will go undetected."
To view the investigative report, go to tncot.cc/doireports. To view a map depicting Comptroller investigations, go to tncot.cc/mappinginvestigations
If you suspect fraud, waste, or abuse of public money in Tennessee, call the Comptroller's toll-free hotline at 800.232.5454, or file a report online at: tncot.cc/fraud. Follow us on X/Twitter @TNCOT and Instagram @tncot
Media contact: John Dunn, Director of Communications, 615.401.7755 or john.dunn@cot.tn.gov
Related Links: