Former Montgomery County Middle School Coach Indicted
Basketball coach stole money collected during fundraisers
Monday, September 11, 2023 | 09:00am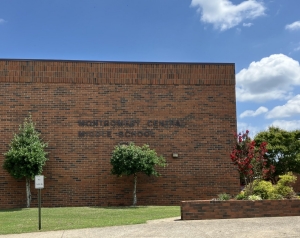 An investigation by the Tennessee Comptroller's Office has resulted in the indictment of David Lemont Bryant, a former boys' basketball coach and assistant teacher at Montgomery Central Middle School (MCMS) in Clarksville.
The investigation was initiated after school officials reported allegations of potential malfeasance to the Comptroller's Office.
Investigators determined that Bryant misappropriated fundraising collections totaling at least $988.28 between September and October 2022. These funds were collected for a basketball gear fundraiser and a t-shirt fundraiser held to benefit the boys' basketball team.
Bryant was placed on Administrative Leave from MCMS effective November 3, 2022 after MCMS staff began reviewing fundraising collections. Bryant's employment was terminated effective November 10, 2022.
In August 2023, the Montgomery County Grand Jury indicted David Lemont Bryant for one count of theft of property under $1,000.
"School officials should ensure staff maintain collection logs and issue receipts when accepting payments," said Comptroller Mumpower. "It's also important to follow policy and state law requiring deposit within three days of receipt, and to ensure all fundraisers are properly approved before they begin."
To view the investigative report, go to tncot.cc/doireports. To view a map depicting Comptroller investigations, go to tncot.cc/mappinginvestigations.
If you suspect fraud, waste, or abuse of public money in Tennessee, call the Comptroller's toll-free hotline at 800.232.5454, or file a report online at: tncot.cc/fraud. Follow us on X/Twitter @TNCOT and Instagram @tncot.
Media contact: John Dunn, Director of Communications, 615.401.7755 or john.dunn@cot.tn.gov
Related Links: