Marshall Co. Register of Deeds' Spouse Pleads Guilty to Theft
Register Approved Wife's False Time Sheets
Friday, September 22, 2023 | 10:00am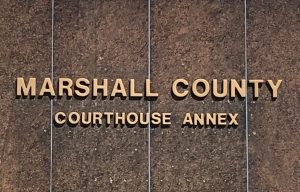 An investigation by the Tennessee Comptroller's Office has resulted in a misdemeanor guilty plea to a criminal information by the Marshall County Register of Deeds' spouse, Ritaanne Weaver, who worked as a deputy in the register's office.
Investigators determined that Weaver received at least $299.05 in improper payroll payments while being absent from work on three occasions. The register knew his wife was not in the office on the following dates, but he still approved her false timesheets.
On October 7, 2022, Weaver travelled to Baton Rouge, Louisiana for a football game on the following day. Weaver was paid for 7.5 hours on this date.
On November 9, 2022, Weaver travelled to a conference with the register, but she did not attend the actual conference; she went as the register's spouse and was paid for 7.5 hours on this date.
On December 16, 2022, Weaver did not show up to work. However, her timesheet reflected that she clocked in at 8:08am on that date. The register was captured on video footage walking into the office at 8:01am that morning. Weaver was paid for 7.5 hours on this date.
Investigators noted other questionable instances in which Weaver was possibly paid for hours not worked; however, investigators were unable to determine whether she was working during those times in question.
After meeting with investigators, Weaver resigned from her position in March 2023. She then rescinded her resignation days later. The register approved both her resignation and her rescinded resignation. Weaver resigned again on August 30, 2023.
Based upon this investigation, on September 20, 2023, Weaver pled guilty to a criminal information charging her with one count of theft of property under $1,000 in the Marshall County Criminal Court.
"Although the register is responsible for approving employees' timesheets in his office, he should have taken additional steps," said Comptroller Mumpower. "The register should have had his chief deputy approve his wife's timesheets to mitigate the conflict of interest."
To view the investigative report, go to tncot.cc/doireports. To view a map depicting Comptroller investigations, go to tncot.cc/mappinginvestigations.
If you suspect fraud, waste, or abuse of public money in Tennessee, call the Comptroller's toll-free hotline at 800.232.5454, or file a report online at: tncot.cc/fraud. Follow us on X/Twitter @TNCOT and Instagram @tncot.
Media contact: John Dunn, Director of Communications, 615.401.7755 or john.dunn@cot.tn.gov
Related Links: