New Online Resources Focus on Charter Schools
Wednesday, September 06, 2023 | 09:00am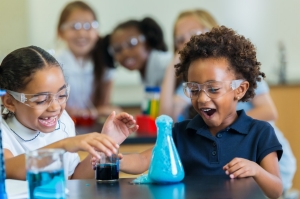 The Tennessee Comptroller's Office is releasing a new collection of resources on charter schools in Tennessee. As of the 2023-24 school year, more than 100 charter schools operate in the state under six authorizers. More charter schools are set to open in 2024-25.
The charter school series includes short publications, infographics, and an interactive data dashboard for Tennessee charter schools. A new publication will be released online weekly over the coming weeks.
Each piece of the collection focuses on a different charter school topic, including details about the application process for new charter schools, the approval and appeals process, the Tennessee Public Charter School Commission, a legislative history, and more.
An interactive dashboard will showcase data from all charter schools in Tennessee, with information on enrollment, demographics, and grades served.
The first installment of the charter school series is an infographic that highlights key facts regarding the administration, accountability, and funding of Tennessee charter schools.
To access the new collection of resources please visit the Comptroller's website at: tncot.cc/orea.
Follow us on X/Twitter @TNCOT and Instagram @tncot
Media contact: John Dunn, Director of Communications, 615.401.7755 or john.dunn@cot.tn.gov
Related Links: