What is IMPACT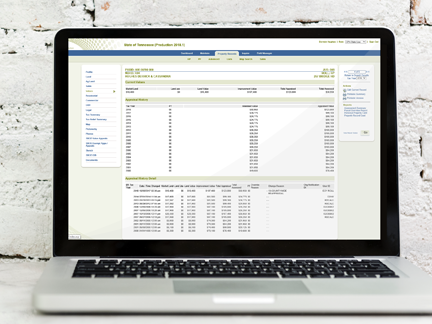 IMPACT is a cooperative effort in the Office of the Comptroller of the Treasury to integrate data and functions from today's independent property-based systems into a single comprehensive systems solution. Entities participating in this effort include the Division of Property Assessments, State Board of Equalization, Office of State Assessed Properties, Office of Management Services and Division of Technology Solutions.
IMPACT is a key component in the collaborative Business and Technology Vision for continuous improvement in the Office of the Comptroller of the Treasury.
IMPACT allows authorized state and county users management of real and personal property records from discovery through the entire assessment process. Functionality includes appraisal, classification and assessment, appeals, exemptions, and tax billing, plus additional administration of Tennessee's property tax relief and tax freeze programs.
IMPACT capabilities include:
New and expanded functionality for users at the state and county levels
Streamlined operations to better serve the taxpayer
Increased integration of GIS technology
Document management tools
Workflow tools
Reduced paper generation
Improved communications with internal and external audiences
Field Mobile
Integration of Pictometry
Online Personal Property Filing
Additional Information